Dubai Municipality Approved Water Tank Cleaning & Disinfection Service Company of Dubai, UAE – Residential Villa (Underground or Roof Tank & Commercial Buildings)
WE CLEAN TANKS AND SOLVE THESE PROBLEMS
DISCOLOURED WATER
BAD SMELLING WATER
TOILET BOWL STAINING
GREEN ALGAE BUILD-UP
PUMP FAILURE
DIRTY LAUNDRY PROBLEMS
AK's water tank cleaning is a family owned and run business; we offer a prompt and efficient cleaning service for all types and sizes of water tanks in Dubai and surrounding areas. Our specialist equipment will remove the troublesome sludge from your tank, which helps avoid costly blockages of pipes and pump systems, thus maintaining the purity of your water supply. We pride ourselves on providing a high quality service at a very competitive price – We will not be beaten on price and service, Let us rejuvenate your water tank.
CALL 055 789 26 29 or 050 2688 265 TO SPEAK DIRECTLY WITH DUBAI's LEADING WATER TANK CLEANING SPECIALIST FOR FREE ADVICE AND QUOTE.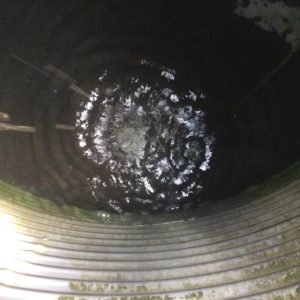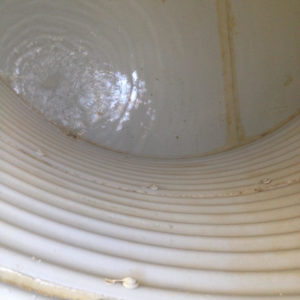 AK Cleaning Company Dubai has multiple cleaning systems available. We want to customize this service to suit your tank and your budget. We do this by asking you a few relevant questions like "when was your tank cleaned last".
The AK Cleaning Services Dubai uses a minimal water loss cleaning system that can be used on concrete, poly or metal tanks. It allows us to vacuum the harmful sludge that collects on the bottom of your water tank-while still preserving most of the water inside your tank.
We want you to be able to safely drink this water so we treat this remaining water with a specialized sterilizing agent-if needed, but we do not use or recommend harmful chemicals being introduced into the tank water.
We actually GET INSIDE your tank

Sometimes it is best if you opt for a "full" water tank cleaning particularly if you are having major repairs done or you have just moved into a new house and don't know the "tank history", as this is the preferred method to start your water storage solution toward healthy, clean drinking water.
"AK Water Tank Cleaning Company Dubai" will empty the contaminated water and then enter and inspect the state of your tank-including damage identification and possible vermin entry points.
We are Registered and Certified

We then hand clean the ceiling, walls, pipework and floor of the tank-pumping out the dirty water and foreign bodies as we clean. The tank is then rinsed and sterilized and we can organize the water supplier of your choice to refill with a load of clean water. AK Cleaning Services Dubai is the water tank cleaner recommended by the water carriers as they see the results and claim that our tanks are "clean enough to eat your dinner off" after we have finished.
Both cleaning methods are a "one day" service (unless major repairs are needed) but many minor repairs can be carried out in that timeframe on the same day as the clean. We also provide top quality filtration systems customized to suit your needs and budget. We are not affiliated with any particular company so we can fit the appropriate system for you without "creating" future work for us (or high cost to you) by providing you a system that you can look after yourself easily.

Regular water tank cleaning is essential in ensuring safe water for drinking and to avoid damage to pumps. Local government authorities recommend cleaning tanks every 1 to 2 years.
Maintain your rainwater tank by AK Cleaning Services Dubai
Have it professionally cleaned every 1 – 2 years
Cut back any low branches that may drop leaves and twigs
Keep the top of the tank free from debris
Clean out the filter basket regularly
Keep your roof and gutters clean.